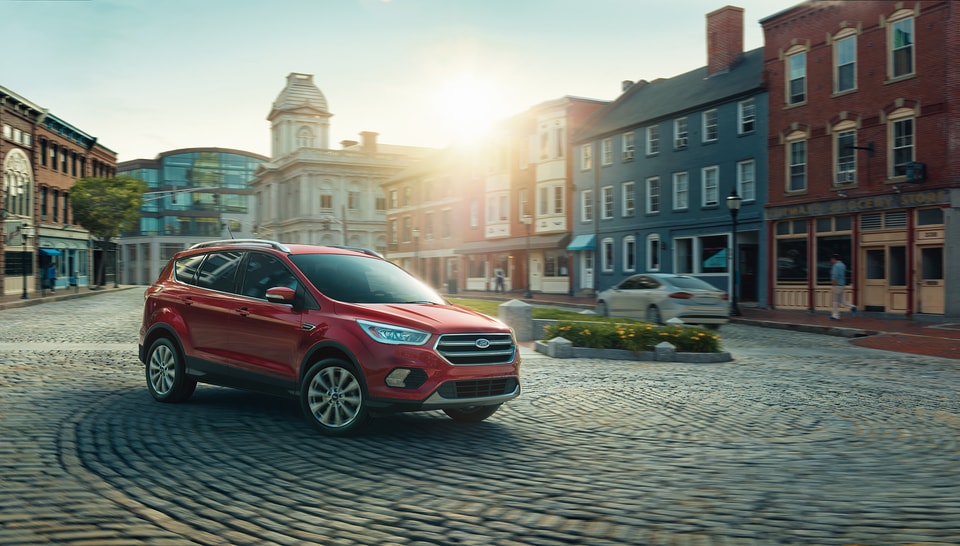 ​
Due to its compact SUV body style, the Ford Escape is one of many in its class, but that doesn't mean that it can't stand out. With some big competitors looming overhead, how exactly does the Ford Escape shine through?
Power
Most of the vehicles the Ford Escape goes against, have less over-all power than the available 2.0-liter Twin-Scroll EcoBoost® engine found in the Ford Escape. With 245-horsepower, 275 pounds-feet of torque, and up to 2,000-pounds of towing capability, the Escape outdoes both its Honda CR-V and Toyota RAV4 competitors and will make you receive the adrenaline-producing handling that you crave in an SUV.
Price
We all know that the price tag of your new SUV is one of the deciding factors that you'll come across. The Ford Escape is more affordable than both the Honda CR-V and Toyota RAV4 in every comparable trim level and it's also less expensive than many other compact SUVs on the market today. That means, you'll be receiving comparable features for less money when you get behind the wheel of a new Ford Escape.
Stop By Tracy Langston Ford To See How Else The Ford Escape Shines
While these are only two of the many reasons why the Ford Escape outdoes its competition, we encourage you to take a look at our other Ford Escape comparisons to see why you should be driving a new Ford Escape around Tennessee. If you'd like to discuss the differences in person, feel free to visit our Tracy Langston Ford dealership, located right here in Springfield, TN, and ask one of our many knowledgeable associates today!