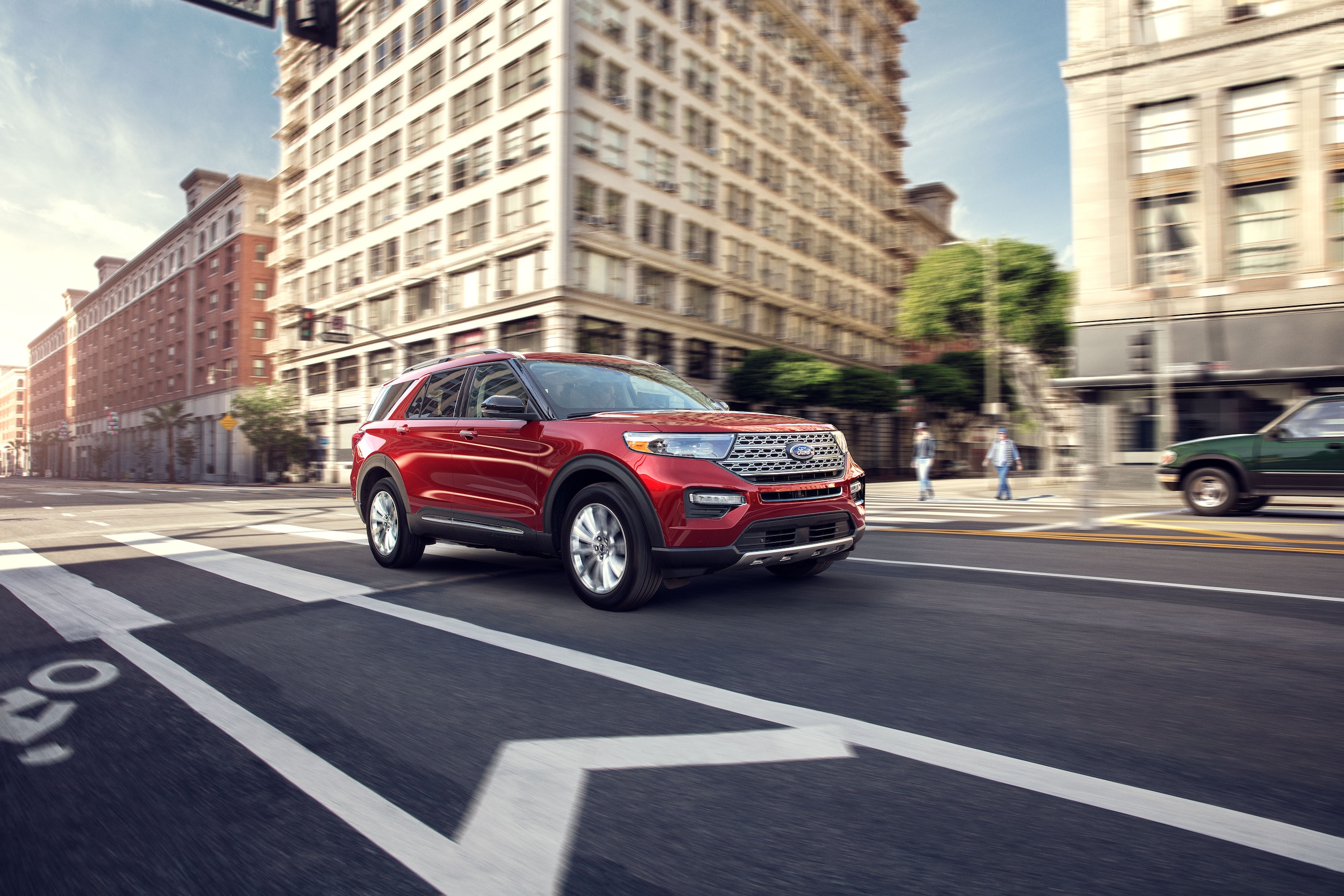 ?
Our Ford dealer in Springfield has many new SUVs for sale, and one that we see a lot of interest in is the new Ford Explorer. Smart, capable, safe, and roomy, the new Ford Explorer near Nashville has everything you could ever want from a three-row SUV. Those traits help to set the Ford Explorer apart in a crowded mid-size SUV class, but it's not the only SUV with a lot to offer. Keep reading if you want to see how the Ford Explorer compares with other new SUVs, like the GMC Acadia!
Differences Between the Ford Explorer and GMC Acadia Near Nashville
There are many differences in what these new SUVs offer Nashville drivers, although the basic traits (cabin space, towing capability, safety, etc.) remain the same. The new Ford Explorer has much more room in each of its three rows of seats than what you'll find in the new GMC Acadia, and that gives the Ford SUV much more cargo space as well. If your cargo includes items better fit for a trailer, the new Ford Explorer has a higher max towing capacity, 5,600 pounds, than the GMC Acadia, 4,000 pounds, which comes from the Ford Explorer having much more powerful engines!
Additionally, both the new Ford Explorer and GMC Acadia have many features for both parents and kids to enjoy. You're sure to have lots of mobile devices, and the Ford Explorer provides more charging options and USB ports than the GMC Acadia. The Ford Explorer can also connect with Amazon Alexa, which is especially useful if you have smart devices in your home. Plus, the new Ford Explorer comes standard with many safety systems, like blind-spot monitoring and forward collision warning, that aren't in the GMC SUV!
Visit Our Springfield Ford Dealership for More Ford Explorer Comparisons
So, the refresh of the Ford Explorer brought more tech and capability to the three-row SUV, which means it has more to offer than SUVs like the GMC Acadia. Reach out to our dealership if you have more questions about the Ford Explorer or how it compares with SUVs from brands such as Chevy, Toyota, and Honda!